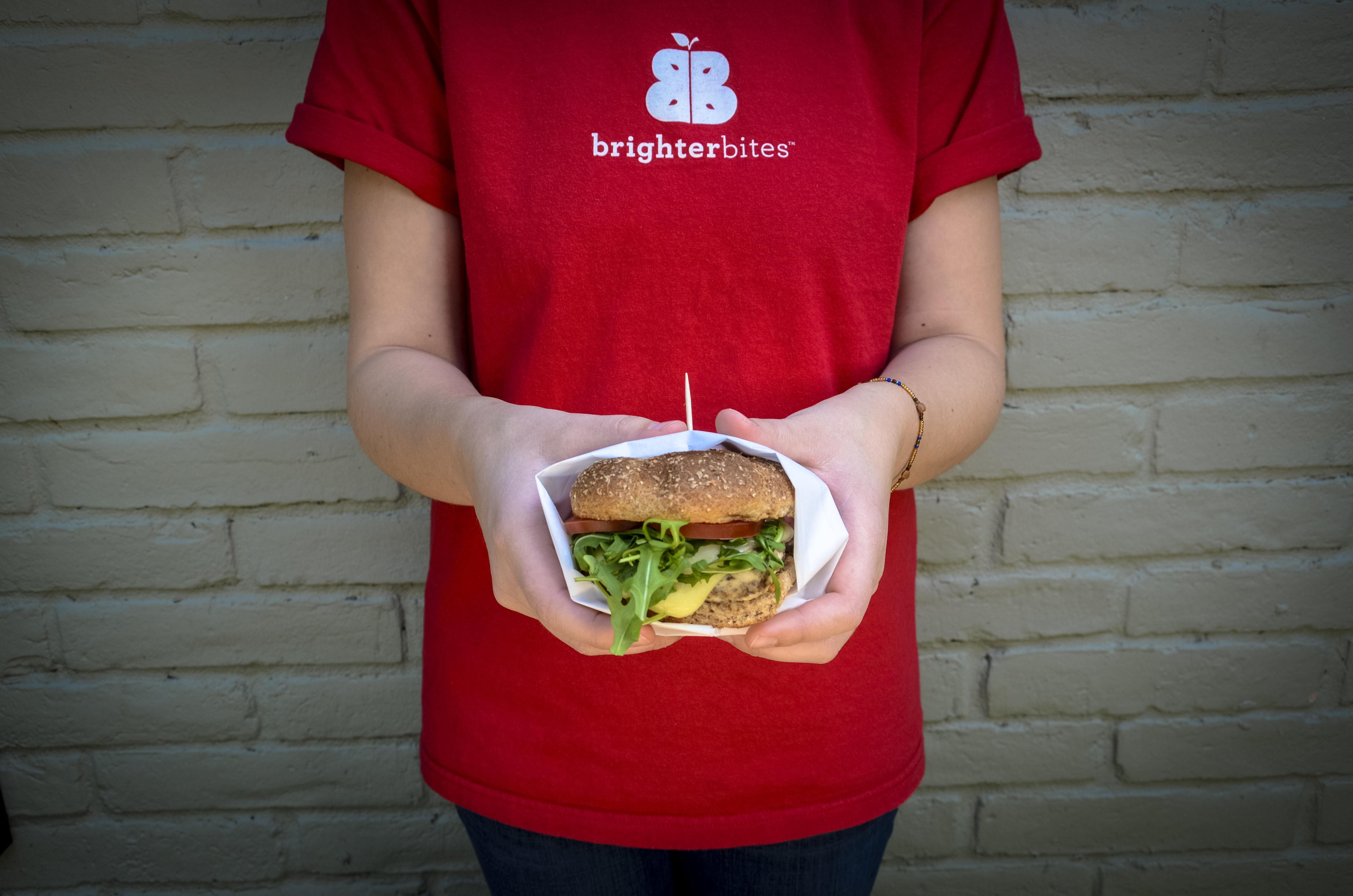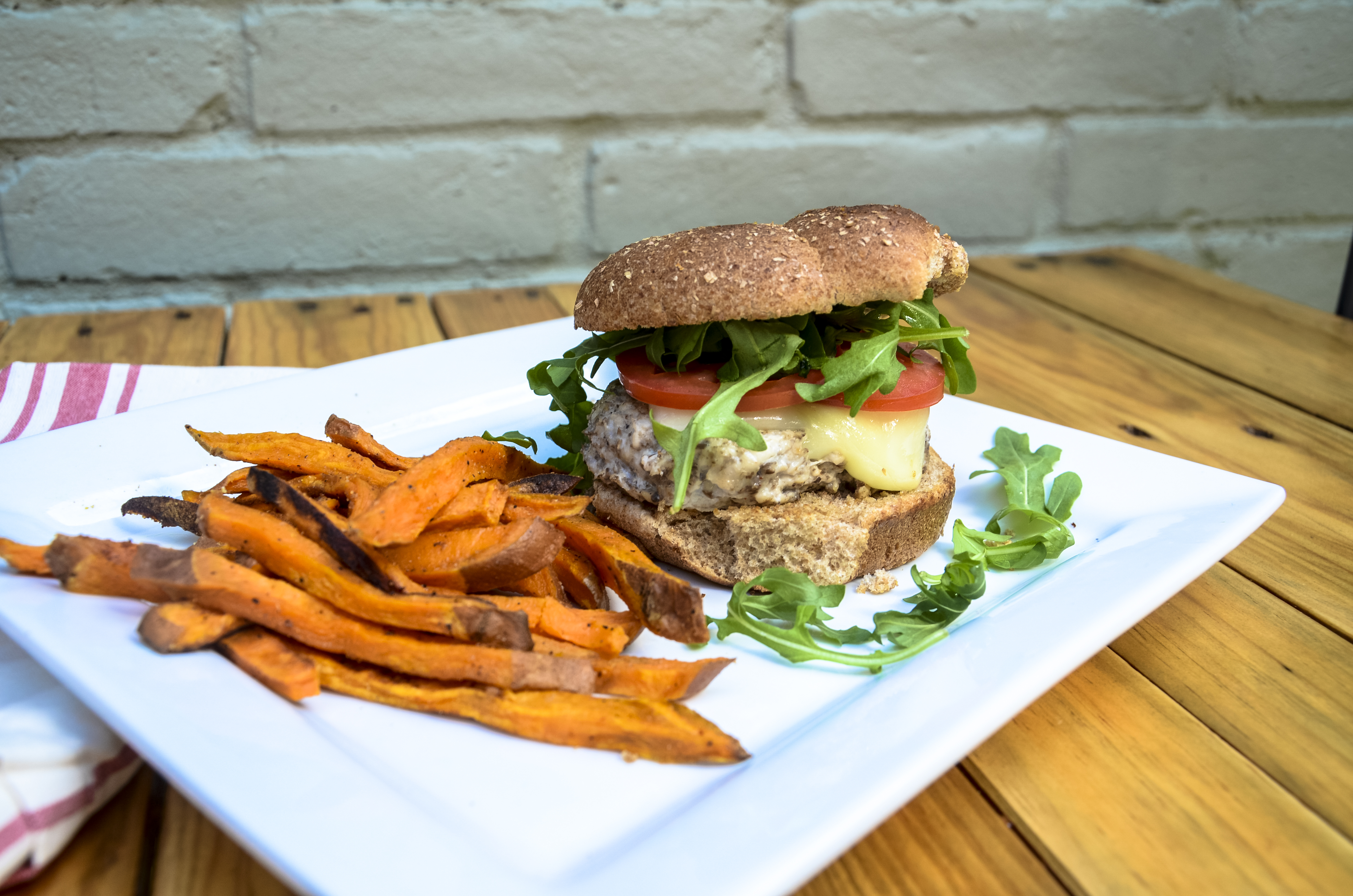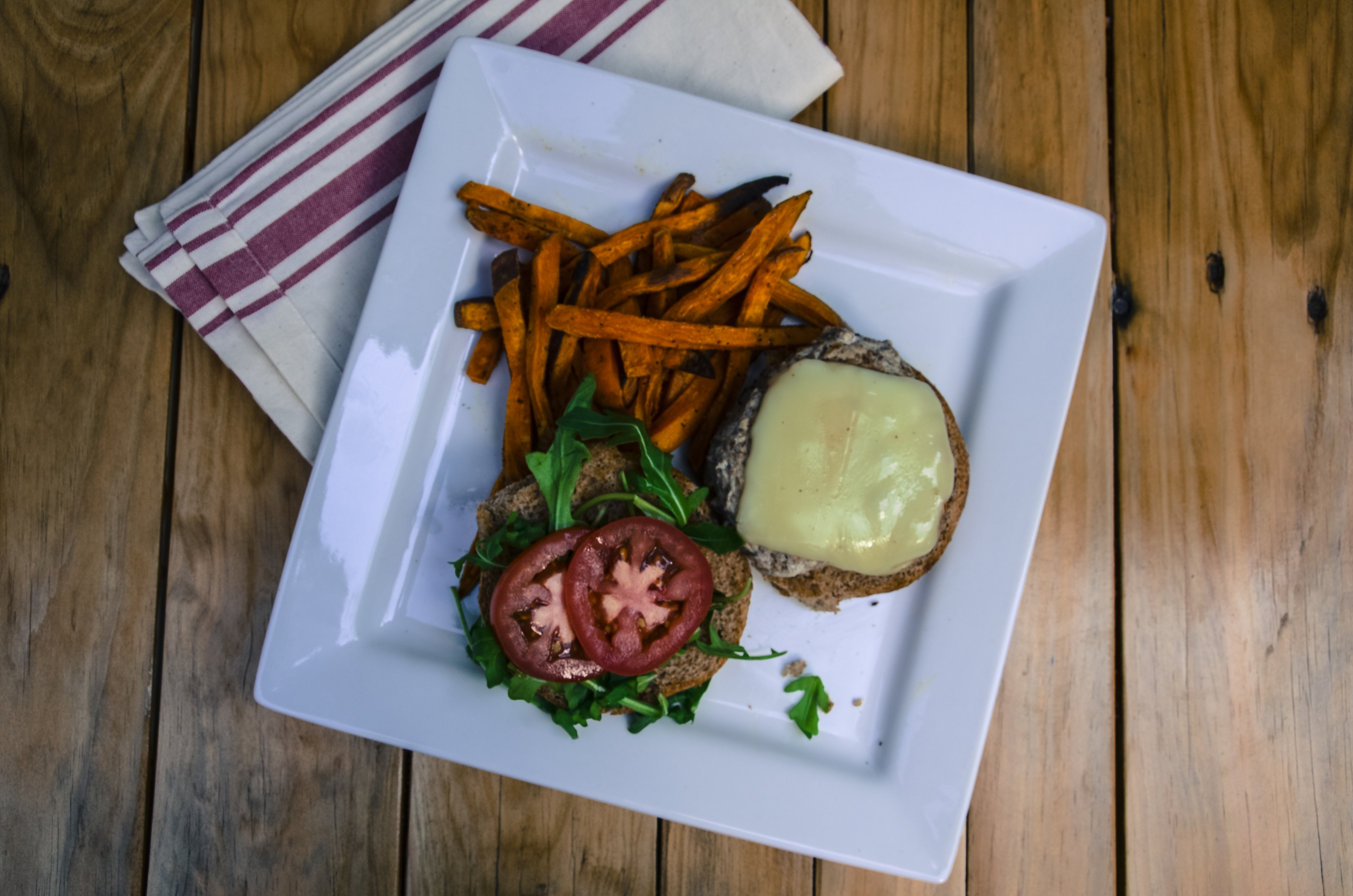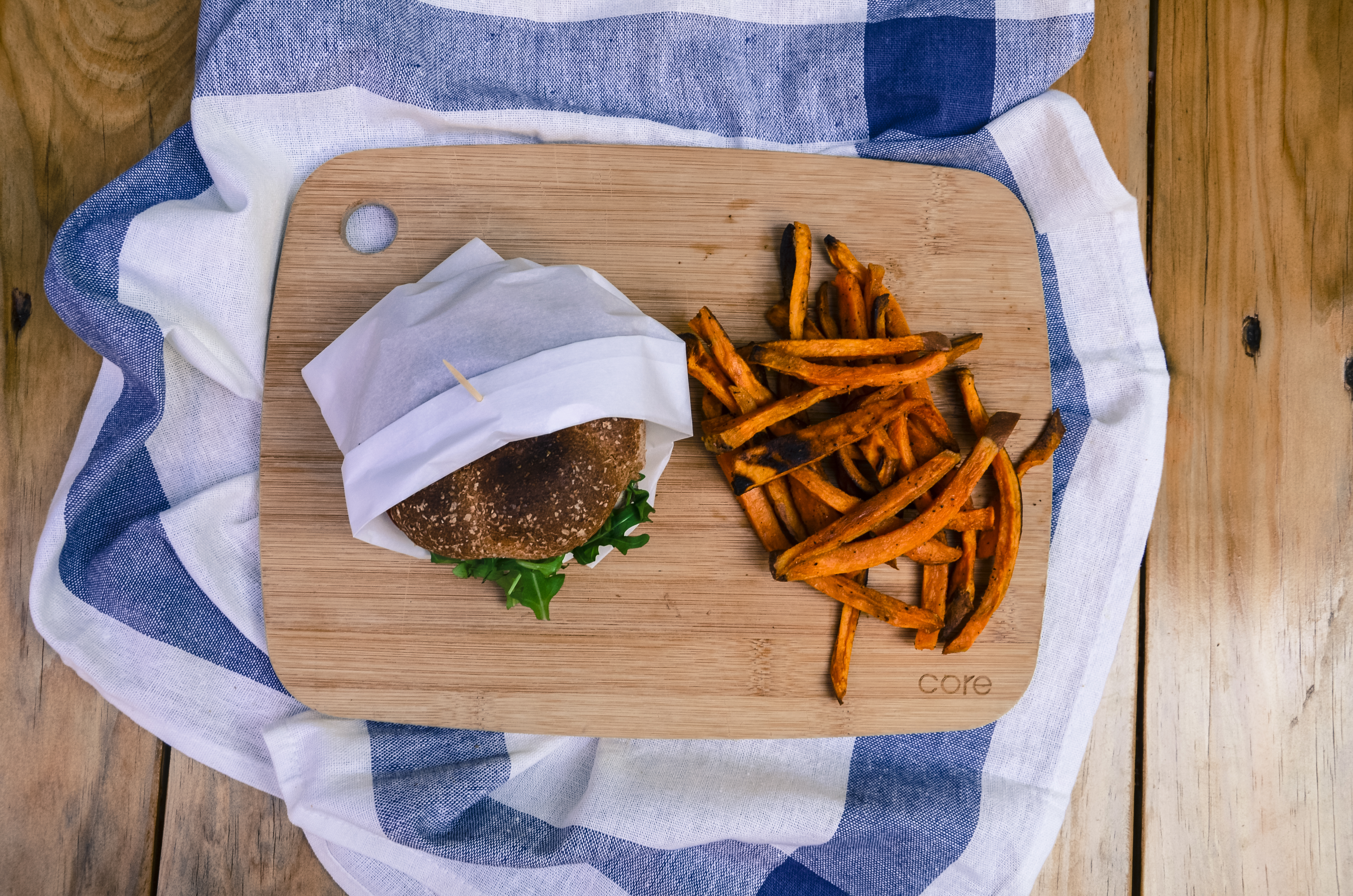 INGREDIENTS
1½ cups mushrooms, finely diced
⅛ + ¼ tsp onion powder
⅛ + ⅛ tsp salt
1 lb ground turkey (97% lean)
¼ tsp garlic powder
⅛ tsp black pepper
⅛ tsp chili powder
⅛ tsp paprika
4 whole wheat buns
6 Tbsp low-fat mozzarella
NUTRITION FACTS FOR ONE SERVING
NUTRITION FACTS FOR ONE SERVING (APPROX. 1 BURGER, MAKES 4 BURGERS):
197 calories; 8 grams carbohydrate; 4 grams fat; 32 grams protein; 2 grams dietary fiber
AVERAGE COST FOR ONE RECIPE: $6.12
DIRECTIONS
Over medium heat, spray a sauté pan with cooking
spray and add the mushrooms, ⅛ tsp onion powder,
and ⅛ tsp of salt and cook until mushrooms are
browned, about 8-10 minutes. Remove mushrooms
from heat and allow them to cool in the refrigerator.
In a large bowl, add the turkey, mushroom mixture,
and the rest of the seasonings and combine using
clean hands. Portion the meat mixture into four
burger patties (about 5oz each). Place patties on the
grill and cook for about 6 minutes on each side, or
until cooked through. Top the patties with cheese in
the last few minutes of cooking. Place burger buns
on the grill in order to warm and toast the buns.
Build the burgers with a whole wheat bun, patty, and
veggies of your choice!