Intern With Us
Brighter Bites offers unpaid internships to students and non-students interested in public health, nutrition, and nonprofit work. We invite you to join our program staff in the field or work behind the scenes building our brand and developing relationships. Our interns are exposed to all components of Brighter Bites to gain a well-rounded understanding of how a public health community nutrition nonprofit operates.



Program Internships
Brighter Bites offers three types of internships that support our city programs in three cohorts: fall, spring, and summer. Please be aware that not all intern positions are always available in every city or in every cohort.
If you would like to be considered for an internship, please review the position descriptions below for more details and requirements. Then fill out the online application. Applications are accepted and reviewed on a rolling basis. We will begin interviewing select candidates before the application deadlines.
*New requirement: Ability to show proof of COVID vaccination. Brighter Bites will consider accommodations for disability and religious based reasons.
Dietetic Intern
Click here for position description
Exclusively for students enrolled in a dietetic program requiring a community nutrition internship rotation.
Length of internship is flexible with dietetic program requirements.
A mix of fieldwork and some small projects.
Fieldwork Intern
Click here for position description
Ideal for those who want to gain experience working with a public health nonprofit and may need to fulfill fieldwork hours required by their school/program.
Mostly fieldwork and possible small projects.
Graduate Intern
Click here for position description
Exclusively for graduate students needing a practicum, capstone, or other project to satisfy a degree requirement.
Excludes students who only need fieldwork hours.
Available in select cities on an as-needed basis.
One large project and some fieldwork.
The Brighter Bites Program Internships Application is now open!
| | |
| --- | --- |
| Cohort | Application Deadline |
| Fall 2023 | |
| Spring 2024 | |
| Summer 2024 | |
Other Internships
Brighter Bites offers corporate internships as they become available with our non-program departments. These internships are offered to students and non-students interested in working with public health, nutrition, and nonprofit organizations.
National Team (Corporate) Internships: 
Marketing & Communications, Development, Human Resources, Finance
Computer Science, Produce Sourcing, Strategic Partnerships, Nutrition Education
Please email jacqueline.noyola@brighterbites.org for inquiries on any of the internship opportunities listed above.
Meet Our Interns
Here's a look at what some of our interns are saying!
Kendall Oh - Fieldwork Intern, Austin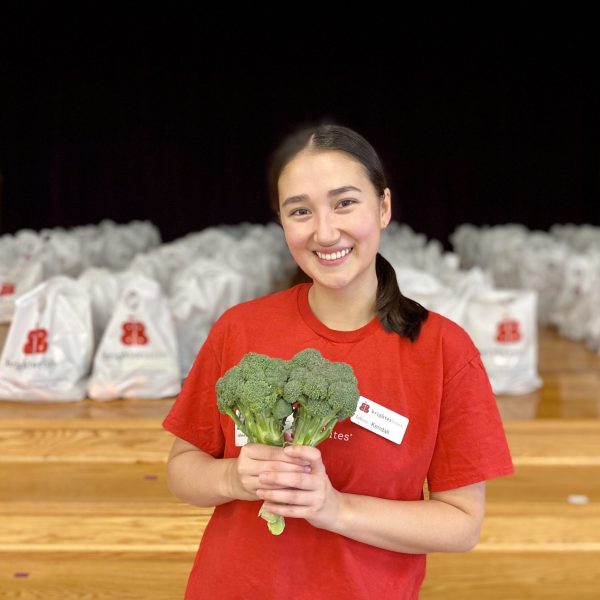 "Interning at Brighter Bites was an eye-opening and rewarding experience. The knowledge I have gained about access to healthy foods, nutrition education, and community involvement has influenced my perspective on preventative healthcare, and I hope to emphasize the importance of such aspects in my future career endeavors. I am so grateful to have been a part of a program that has such a tangible, beneficial impact on families in our community."
Sannuthi Samuel- Intern, Washington, D.C.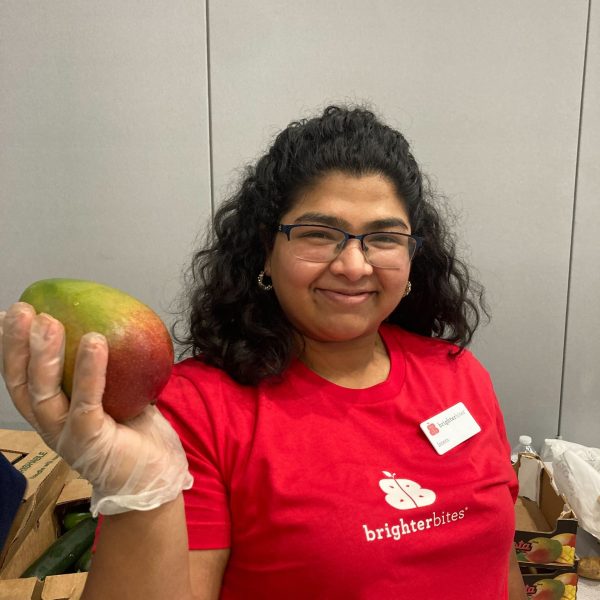 "I wanted to join as an intern at Brighter Bites because of their wonderful passion surrounding healthy eating. As a Public health science student, I have learned about how some communities do not have access to healthy food. I wanted to reach out to those communities, and Brighter Bites has given me an opportunity to do that. I am so excited about starting my internship with them. Every team member has welcomed me with such great enthusiasm and I cannot express in words how excited and grateful I am to be on this journey with them. I am looking forward to engaging with families and children to let them know the impact of healthy eating on our personal health, community, and country!"
Nashell Ladesma- Intern, Washington, D.C.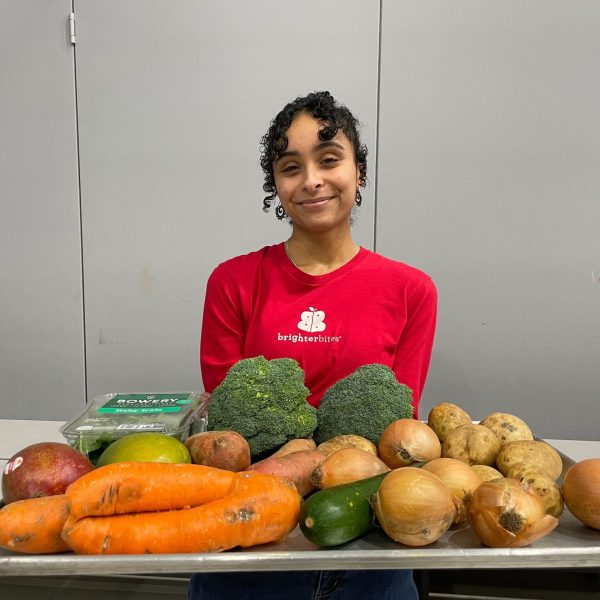 "While interning here at Brighter Bites, I have learned so much about community engagement, the importance of inclusivity, nutrition, healthy/affordable eating and connection. This has been one of the most eye opening experiences I have received and I am very grateful to be a part of this wonderful program that is constantly willing to educate, treat people with kindness and be open to growth. Interning here has allowed me to expand on my levels of communication skills (especially in Spanish) and evolve creatively."
Nancy Bernal- Fieldwork Intern, Salinas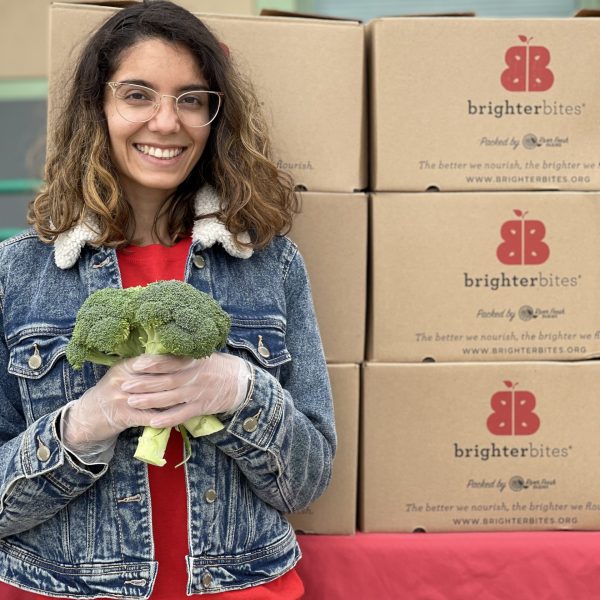 "I believe in the Brighter Bites mission because everyone deserves access to healthy food and the knowledge to know how to use it. I'm thankful for the opportunity to give back to my community, to employ my passion for nutrition, and for the amazing, caring staff that makes up the program."
Laura Aguilar- Fieldwork Intern, New York City
"During my time interning at Brighter Bites, my most enjoyable moments were interacting with the children and their families to provide cooking methods and recipe ideas during their encounters with new fruits and vegetables."
Alex Turner - Dietetic Intern, Austin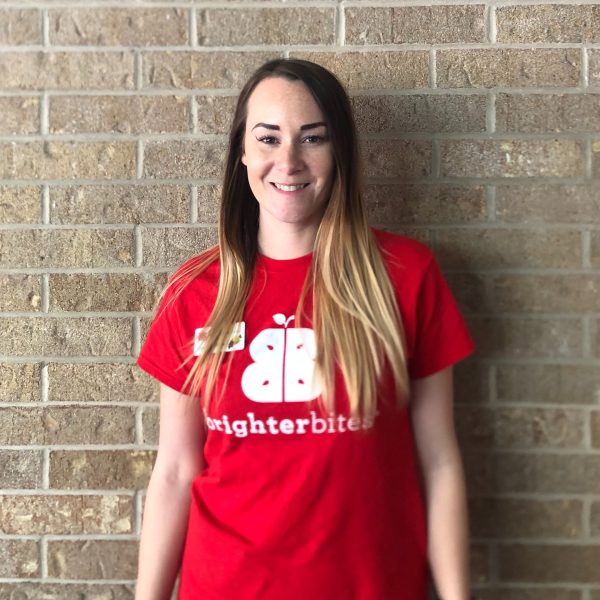 "In addition to the amazing team that works at the Austin Brighter Bites office, what I most enjoyed was when I was given the opportunity to use my nutrition knowledge to educate children and adults about the importance of nutrition. The children at distribution sites were also something that made me smile every day."
Evangelina Vaghefi - Fieldwork Intern, Austin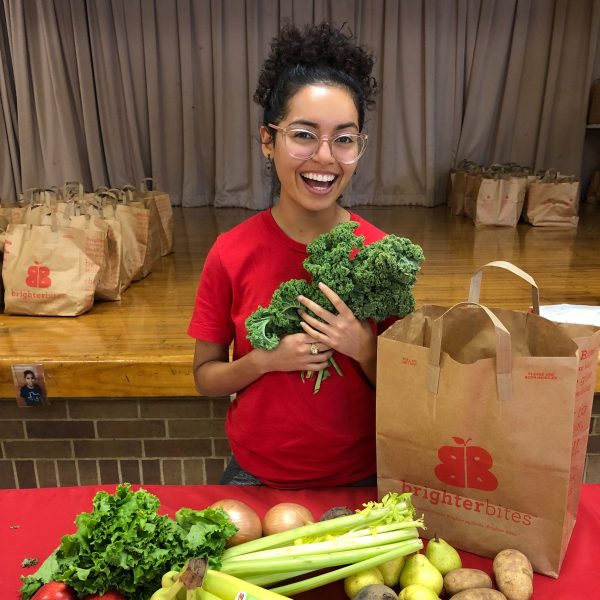 "I was eager to be part of a dynamic team whose primary goal is to expand health in my local community. I knew that interning with Brighter Bites would allow me to grow in a way I never had before while allowing my passion for nutrition and fighting health disparities to flourish."
Michael Tran - Dietetic Intern, Houston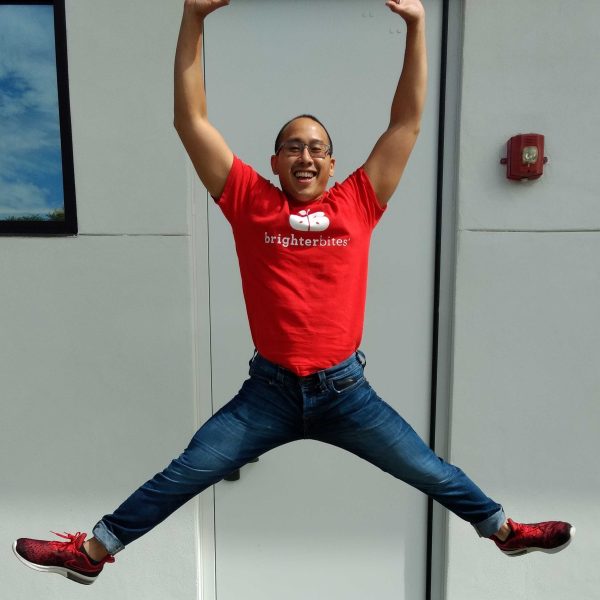 "Brighter Bites is a unique experience that you cannot get anywhere else. The best part is the community and staff. You really do get to know them as if they were your own family."
Elisa Rosas - Dietetic Intern, Dallas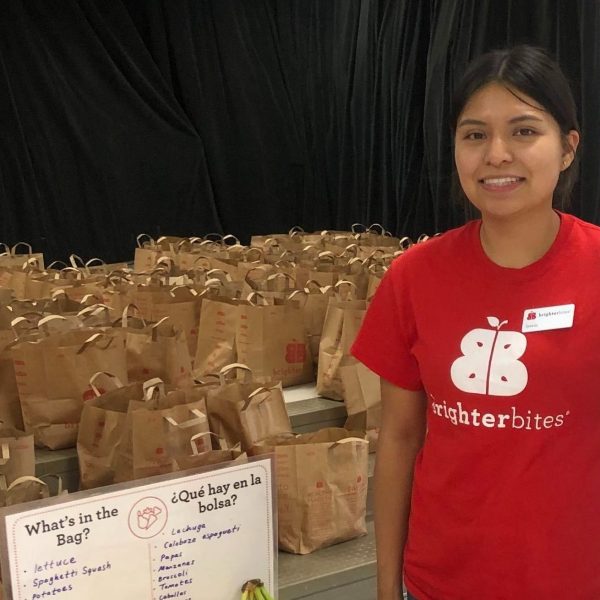 "I wanted to intern with Brighter Bites because of its mission to provide fresh produce to families for free! My favorite part about working with Brighter Bites was seeing how dedicated parents were to contribute to the mission. I also loved seeing how eager children were to get their bags of fresh produce."