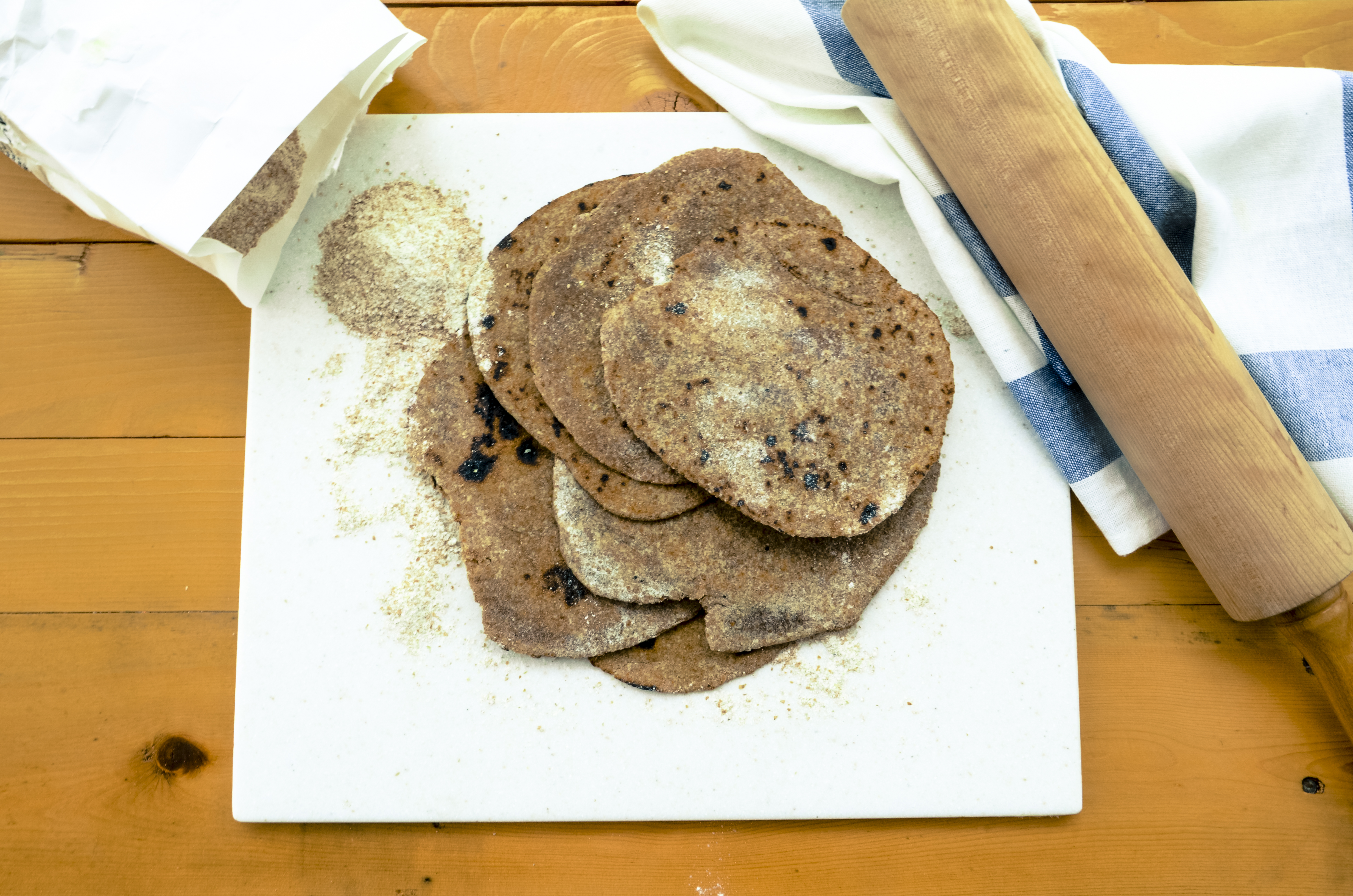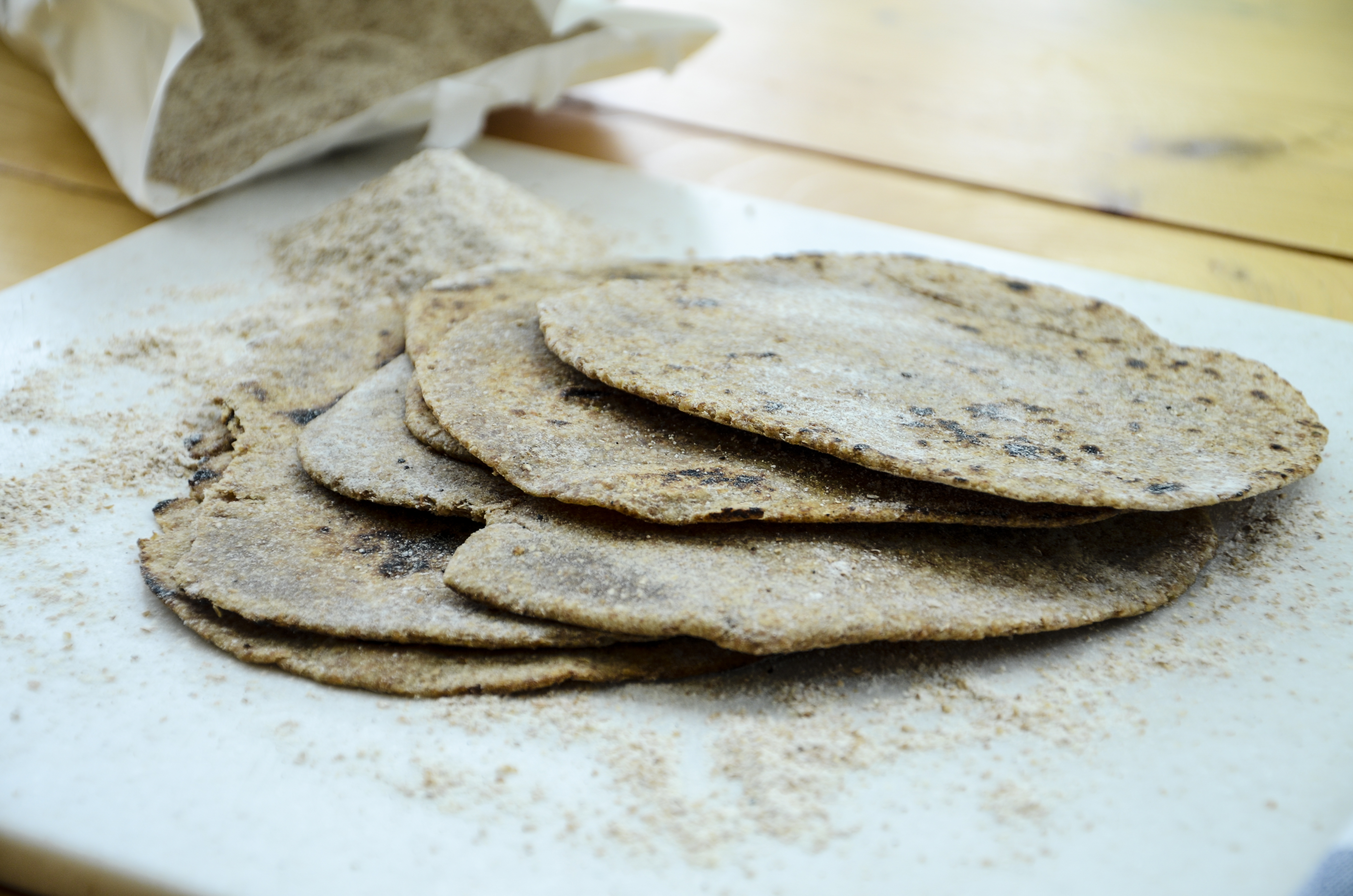 INGREDIENTS
2 ½ cups whole-wheat flour
5 Tbsp olive oil
1 tsp salt
¾ cup warm water
Extra all-purpose flour for rolling out
NUTRITION FACTS FOR ONE SERVING
1 tortilla (Recipe makes 10 tortillas):
172 calories; 24 gram carbohydrate; 7 gram fat; 5 gram protein; 4 gram dietary fiber
Average cost for one recipe: $0.98
DIRECTIONS
Combine oil, flour and salt. Slowly add water; you may need a little more or less, the dough will hold together and be a little sticky. Knead the dough until no longer sticky, about 3 minutes. Cut into 10 pieces. Roll each piece into a ball, flatten and roll out 6-8 inch diameter tortillas. Place on hot skillet (no oil needed!) and cook on high for about 45 seconds a side. Eat immediately, and you can save the dough in the fridge for up to 5 days, or freeze.