8.19.2016
Recipes in the "Lime" Light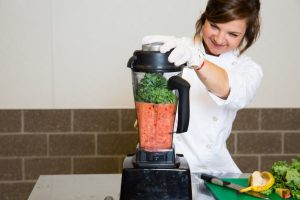 Food is crucial to Brighter Bites. You could say it's our "bread and butter," but we'd rather call it our "beets and berries." Good tasting fresh food is a vital part of our third pillar — the fun food experience. To that end, we are always thinking about providing our families with new, yummy, easy-to-make recipes that utilize fresh fruits and vegetables.
Over the past several months, Brighter Bites Program Coordinator Christina Blick has been doing just that. If Christina isn't helping bag or distribute produce or talking with teachers about their CATCHlessons, you can find her in the Houston Food Bank's test kitchen developing a whole lot of recipes. And her Nikon is never too far away, either. Christina is as facile with a camera as she is with a chef's knife. Take a look at some of the photos below and then click on the link for the recipes — we're pretty sure you're going to want to make them, or ask someone to make them for you!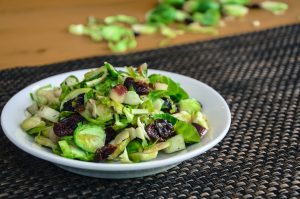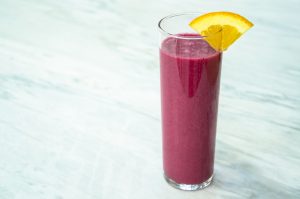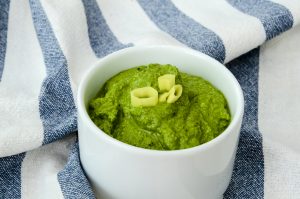 Recipes: Perfect Pear and Brussels Sprout Salad (top left), Un-beet-lievable Smoothie (top right), Put it on Anything Pesto (bottom center). 
If you need a visual aid in your cooking process, we've got that too. After interviewing some of our parents, we found out that they were more likely to make recipes if they had a photo of the finished dish. Several of them wanted step-by-step pictures to help them see exactly how to make the recipe, too. Christina started taking photos of our weekly snack prep and we are posting them in a weekly item on Facebook called "How It's Made." See how our Mango Tango Salsa is made below: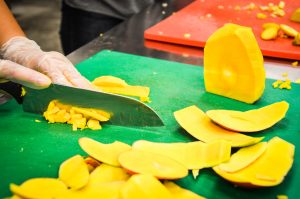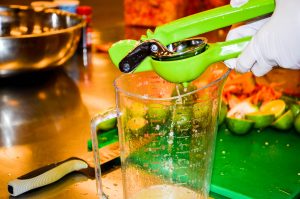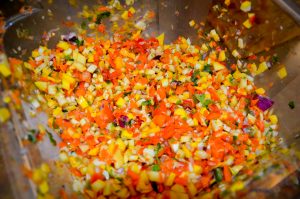 Stay tuned for more pictures of our recipes on the Brighter Bites website,Instagram, Twitter, Facebook, and Pinterest, as we continue to grow and develop this piece of Brighter Bites. Be inspired to cook with us, learn with us, eat with us, and celebrate with us! Eating healthy looks really fun when it looks like this…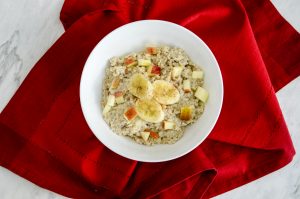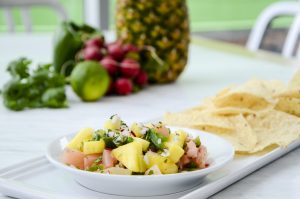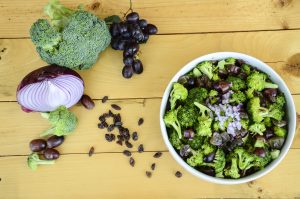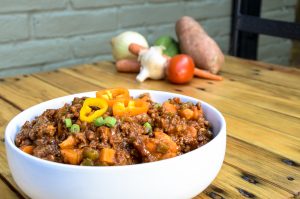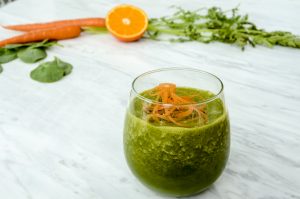 Recipes: Apple Banana Breakfast (top left), Do the Hula Salsa (top right), Broccoli and Grape Salad (middle left), Turkey Veggie Chili (middle right), and Lime Green Drink (bottom).