3.23.2018
Brighter Bites joins PMA for SXSW
Brighter Bites' Austin team recently joined our friends from the Produce Marketing Association (PMA) for a special South by Southwest (SXSW) event. PMA hosted a free, Brighter Bites-themed lunch for SXSW attendees, who came to learn more about both organizations and our innovative partnership.
The event kicked off with a simulated bagging experience in which every lunch attendee became a Brighter Bites volunteer, helping us assemble over 50 bags of fresh produce. Each bag contained seven produce items that were later feature ingredients in the brown bag lunches provided to attendees. While bagging, attendees learned about the Brighter Bites three-step formula and our positive impact on health behavior in Austin and across the country.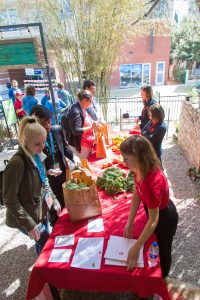 While assisting volunteers with the bagging process, Founder Lisa Helfman and Executive Director Samuel Newman also helped explain our mission of creating communities of health through fresh food and how we're meeting this goal by caring deeply for every person our program encounters.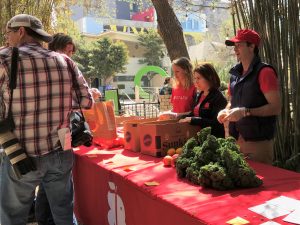 We had a great experience spending the day at SXSW with our friends from PMA. See some of our favorite snaps from the event below!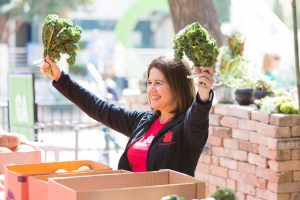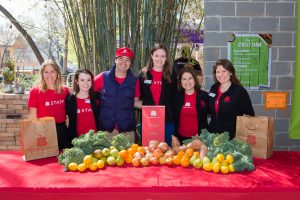 You can read more about our event and PMA's other SXSW engagement activities in an article published by The Produce News here.